Dartmouth Chandlery Closing Down Sale
Dartmouth Chandlery Closing Down Sale!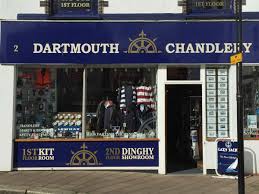 We have received sad news that Dartmouth Chandlery is closing down.   Over the years Chris and his team have provided good support to Dart Harbour.  The exact date of closure will be determined by the logistics involved in the sale or return of stock, but it is anticipated that the shop will remain open until around the 14 Dec 19.  All stock is being discounted and there will be some bargains.  Don't miss the opportunity to call in and say thank you to Chris and his team and grab a bargain if you are passing.
View more news