Covid-19 Update – 23 March 2020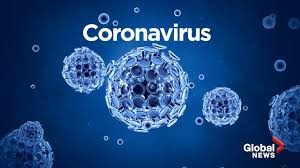 Dear Customer,
As you would expect, the detail of how the Covid-19 virus will affect our services is hard to predict even in the very near term.  It is therefore very important that we maintain good communications with you and our staff to keep you up to date on what is happening.  We can see that a large number of emails that we send out remain unopened and we are not sure if these are just unread or if they are being diverted to junk or spam folders.  So if you have only got to this message via other means (eg social media, our website, from a friend), please can you check your email settings and your junk/spam  folders.
Over the last week we have struggled with maintaining social distance guidelines in the office and out on the water (in the yacht taxi).   Please note the following advice:
Office Service
We are still getting a number of visitors to the office who are not on essential business.  I would re-iterate that you should aim to conduct business via other communications channels and avoid visiting the office unless it is absolutely essential.  The office door will now be locked during office hours, though the office is still being staffed.  Please telephone and make an appointment if you do have essential business.  Those who arrive without an appointment will need to knock and may gain entry if staff are available and your business is essential.  If the only way you can pay your invoice is by calling into the office then please ring in advance so that staff can talk you through the routine to process payment whilst maintaining the required distance.
Yacht Taxi Service
The yacht taxi service is providing us with a challenge as we have a relatively large percentage of staff who are either in the high risk category or living and caring for others considered to be at risk and are unable to work.   We are also having to reduce the numbers of passengers significantly in order to achieve  two meters separation and this is slowing down response times.   In most cases taxi journeys have to be for a single passenger or small family group (already in close contact).  In order to manage with reduced staff we intend to maintain winter hours (1000-1600) after 1 April and would appreciate your help in keeping passenger number and journeys to a minimum.  Please think about the need for your journey and about reducing the number of passengers if possible as this will help to ensure that social distancing can be maintained and that the service is available for essential trips.
Looking after your boat
Please let your agent and Dart Harbour know if you are unable to look after your vessel owing to isolation.  Also please check your insurance details as they may need to be advised.  Dart Harbour may be able to offer services to help but this will be dependent on staff availability but our mandatory tasks will take priority.
We are very keen to make sure that our practices remain in line with government guidelines and may have to reduce our services to those assessed as essential/critical if the current advice is revised.
I would like to thank you for your continued support during these difficult times and hope that you stay well.
Mark Cooper
Harbour Master/CEO
View more news