Covid-19 Update – Yacht Taxi Service 24 March 2020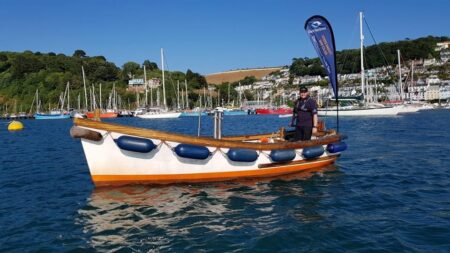 Dear Customers,
In line with Government advice Dart Harbour is scaling back services to those considered absolutely essential.   The Yacht Taxi service will only be available for safety critical trips and then only through bookings with 24 hours notice.  Bookings will be available daily and we hope to keep these between 1130 and 1330.
There is an increased risk of transmission of the virus for those who use the service and for the yacht taxi driver.  We would request that you carefully consider any requests for use.
If it is considered that your trip is not safety critical (attending to a boat that otherwise is at risk) then we may refuse to carry passengers.
If you do consider that your boat is at risk then please contact Dart Harbour to discuss the situation.
Dart Harbour will be maintaining river patrols and will conduct checks ahead of predicted bad weather operating on channel 11 between 1000 and 1600.
I am sorry that the service is being interrupted in this way and hope that we can return to normal as soon as possible but this will be dependent upon your help in cutting down the transmission of the Covid Virus.
Please look out for more emails about the other areas of our work.
Thank you for your continued support and helping to keep our staff safe.
Mark Cooper
Harbour Master/CEO
View more news