LNTM 01-20 Noss on Dart – Dredging
Effective until 31/03/2020.
This local notice supercedes LNTM 07/19 which is cancelled.
All mariners are advised that Dredging Operations will be conducted in the area of Noss on Dart Marina from 27 January 2020 for a period of up to 8 weeks.
The previously reported obstruction in position 50º22.05N 003º034.63W has now been marked with a starboard hand pole (unlit).
Mariners are advised to navigate with caution in this area.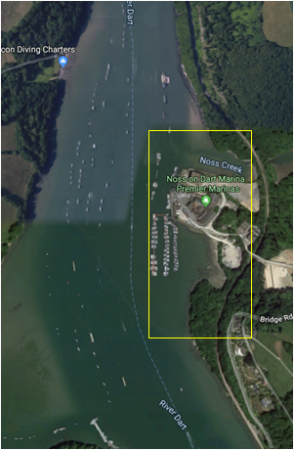 For further advice or navigational safety information relating to Dart Harbour please contact the Harbour Office on 01803 832337 or [email protected]
Mark Cooper
Harbour Master
Issue date: 24 Jan 2020
View more port notices