LNTM 03-21 COVID-19 Compliance
Valid until further notice. This notice supersedes LNTM 02-21. For the latest guidance we have received please see our dedicated Coronavirus Resources page which is updated regularly. https://www.dartharbour.org/news-and-notices/news/2021/01/08/coronavirus-resources/
Following on from the Prime Minister's announcement on Monday 4th January 2021, Dart Harbour has taken the decision to reduce our service, from the usual level, as advertised in our Harbour Guide. This is to reduce risk of transmission of Covid-19 to protect harbour staff, river users and the wider community and is in line with the new Government restrictions.   A reduced number of staff will deliver the following service:
River Patrol – 0830-1600 weekdays, 1000-1600 weekends.
Office – No visitors to the office. Please telephone 01803 832337 or email

[email protected]

to contact our staff, 0900-1700 Mon to Thu. 0900-1600 Fridays. Closed at weekends.
Taxi – Regular service suspended – essential, safety critical trips ONLY and in compliance with Government restrictions. Please contact the harbour office should you require a taxi and deem your requirement to be essential, safety critical and in accordance with the new restrictions.
VHF CH 11 – Dart Nav will only be monitored 0830-1630 weekdays, 1000-1600 weekends, if you have an urgent, safety critical need to contact Dart Harbour, outside these times, call the Duty HM on 07968 839846.
Staffing – many of our staff are working from home. If you are trying to contact us then please remain patient and if you can send your query in by email.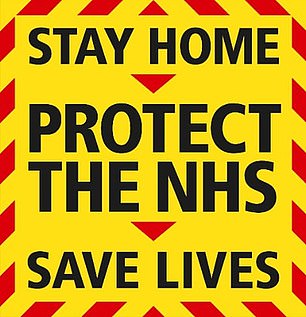 Government Restrictions and the use of Recreational Craft
You must not leave or be outside of the place where you are living, except where you have a 'reasonable excuse',
The police can take action against you if you leave home without a 'reasonable excuse', and issue you with a fine (Fixed Penalty Notice) up to a maximum of £6,400,
The legislation sets out a list of circumstances which amount to a "reasonable excuse", although this list is not exhaustive so other circumstances may also amount to a "reasonable excuse". One of the listed "reasonable excuses" is taking is exercise. You can continue to exercise alone, with one other person or with your household or support bubble.
Although you may leave your home to take exercise, the list of "reasonable excuses" does not include leaving home to visit a public outdoor place for the purpose of recreation.
Businesses and services involving outdoor sportsgrounds and facilities (including water sports venues) are required to cease carrying on that business or providing that service.
If you choose to exercise alone, particularly if taking part in activities such as swimming, paddle boarding, kayaking or rowing, you should consider; a) do you feel this is within the spirit of the rules and b) the impact that this could have on the emergency services including volunteer coastguards and lifeboat crews should you get in to difficultly. Consideration should also be given to the lack of traffic on the river therefore limited opportunities to report incidents.
It is up to each individual to comply with the Government's new Coronavirus legislation. Where the Government's guidance is more restrictive than the legislation, we would encourage you to comply with the guidance as well as the legislation.
More information on the latest Government restrictions and guidance can be found at https://www.gov.uk/guidance/national-lockdown-stay-at-home.
Scrubbing Grids
Both the Hoodown & Dartmouth grids are closed to leisure traffic. Commercial operators should discuss any requirements with the harbour office.
Commercial Operations & Use of Agents
As far as we understand, commercial operations remain unaffected but it is essential that you work from home if you can. With this in mind we do not therefore see the new restrictions having an impact on commercial operators who cannot work from home.
If you have concerns regarding your boat and the safety and security of your mooring, we would highly recommend the use of a Commercial Agent in the first instance. A full list of Commercial Agents on the River Dart can be found at https://www.dartharbour.org/wp-content/uploads/2021/01/Agents-Up-Down-River-PDF.pdf
Many thanks for your patience and understanding during this time. We will continue to monitor the Government's restrictions and guidance, and update our information as soon as we can.
Links
Date of issue: 6/1/2021
Captain Rich Eggleton
Harbour Master
View more port notices