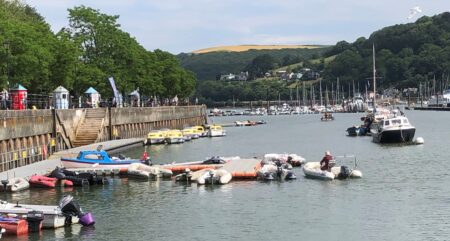 As part of its vision and strategic objectives Dart Harbour is considering a project to enhance use and access to the water on the North Embankment, including the landing at the Double Steps. This supporting update has been prepared to inform the next stage of stakeholder engagement.
As set out in this update, a series of options have been developed and following critical review and engagement with the property interest group a shortlist of options, that best meet the project brief, are being brought forward for stakeholder consideration. Stakeholders are invited to review the options and respond to the survey questions presented in the on-line survey (please see link on this page).  Consultation Deadline –  Sunday 28th February @ 23:59 
If you wish to participate in this consultation, please consider all the options and study the Stakeholder Update before completing the survey.
Supporting Documents