Waiting List Review
The latest news and updates from Dart Harbour – June 2017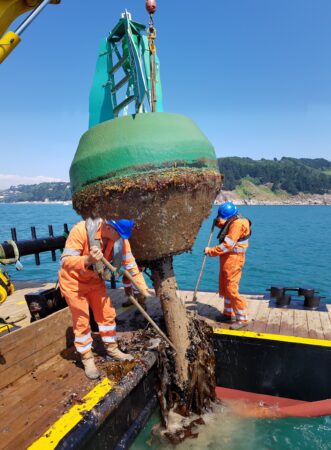 Waiting List Review
From Mark Cooper (Harbour Master)
We surveyed waiting list customers who have been on the list for more than 12 months and we cross checked the results against the allocation trends in 2012/13/14/15/16. We also carried out a check of customers who are not on waiting lists, but already in primary berths (assuming that those with a mooring and not on the waiting list are content) and gained more knowledge on boat length distribution throughout the waiting list and the Dart Harbour berths.
We discovered that a diverse range of Mooring Types are required (mud, trot, swinging, pontoon and walkashore), but that the primary choice of customers surveyed shows a move towards pontoons and specifically walkashore facilities. Trends seem to indicate that trot berth requests are declining, especially for those in shallow remote areas where we currently have moorings available and no customers on waiting lists wanting to take up these berths. Dart Harbour will be marketing these locations and ultimately looking to relocate any berths that remain unallocated in line with DHNA Strategy and Mooring Policy.
Please click this link to view the pdf review results.
View more ops updates