Ops Update – January 2019
The latest news and updates from Dart Harbour – January 2019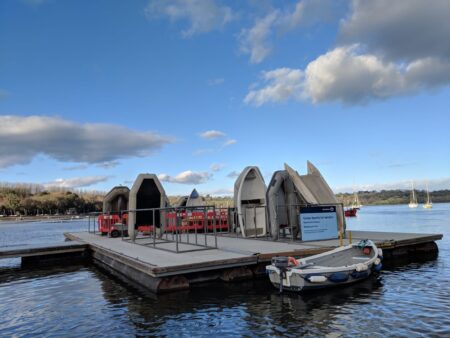 Dittisham Pontoon Works and Winter Weather Tips
From Mark Cooper (Harbour Master)
Dart Harbour river officers and the maintenance team have replaced the decking on the hammerhead of Dittisham pontoon with Duradeck, which is a hard wearing non slip surface to improve safety on the pontoon. Specifically, this will reduce the risk of trips and falls in summer when the previous deck surface was subject to buckling, owing to expansion when exposed to sunlight.
The use of the hammerhead of the Dittisham pontoon will not be changed. The outer strip is for use of ferry landing only and other sections around the side of the hammerhead are for use of visitors or pontoon berth holders at low tide (max 4.3 LOA). The markings and signage will be re instated over the next few weeks.
All River users are reminded to take care when using Dart Harbour pontoons and facilities particularly during poor winter weather when surfaces can be prone to icing. The Met Office website gives good notice of weather warnings.
---
Dart Harbour
6 Oxford Street, Dartmouth, TQ6 9AL
01803 832337
www.dartharbour.org
View more ops updates