LNTM 07-2022 – Survey work to take place.
All mariners are advised that:
Survey work from vessel "SOLENT GUARDIAN" will be taking place in various locations within harbour limits on the following dates:
17/6/2022
18/06/2022
19/06/2022
This vessel will be restricted in its ability to manoeuvre and will be displaying all necessary shapes whilst surveying.
When passing, please pass wide and slow.
Jack Handley
Assistant Harbour Master  – Compliance
Issued on 13th June 2022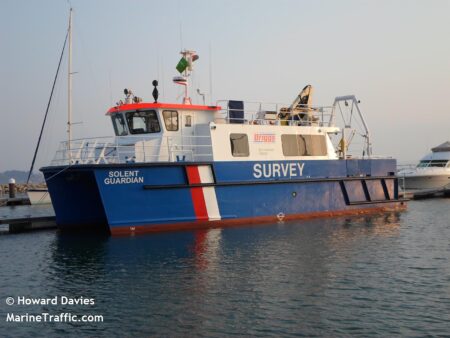 View more port notices