LNTM 16-2022 – Regatta Raft Race – Sat 20th August 2022
Effective until 15:00 20th August 2022
Mariners are to be aware that the Regatta Raft Race will be taking place on Saturday the 20th August in Dartmouth.
The race will begin at approx. 12:00 on the Public Slipway near the Higher Ferry. The competitors will raft past the outside of DA pontoon, then turn right towards the quay, continue down river and finish in the Boat Float.
The course is shown in red on the attached chart.
Dart Harbour patrol vessels, marked "Harbour Patrol" will be near by to direct river traffic but please avoid crossing the course during the race. They will also be monitoring VHF Ch11 and answer to call sign "DartNav".
Jack Handley
Assistant Harbour Master – Comlpliance
Issued 18/08/2022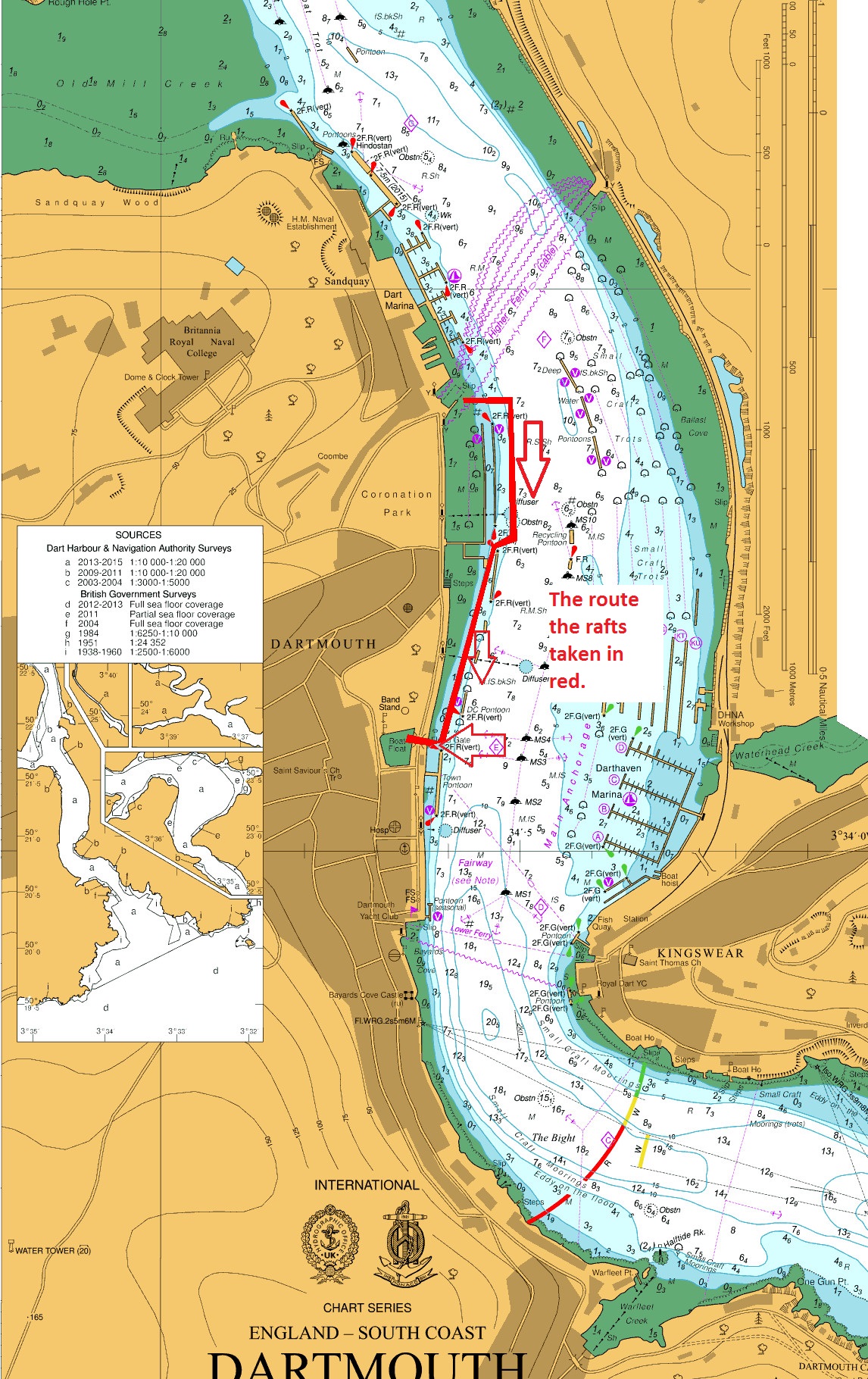 View more port notices