LNTM 01-23 KP Pontoon replacement and Navigation Light Removal – 16/01/2023 onwards.
All mariners are advised
Works to replace the southern section of "KP – fishing vessel pontoon" are due to commence on the 16th of January 2023.
These works are to include
The removal of the Southern pontoon navigation aid – 2 F G (VERT) in location 50° 21′.122N 003° 34′.382W (circled red in the chartlet below)

Remaining piles will be marked with a Fl Yellow light to warn mariners of their location.

Vessels towing large sections of pontoon up and down from Noss on Dart Marina, to KP pontoon (circled red in the charlet below). These vessels will be restricted in their ability to manoeuvre and will be displaying the correct day shapes and navigation lights when necessary.
Mariners are requested to pass the area wide and slow, with minimal wash. All quires to be directed to "DartNav" on VHF Ch11 or 01803 832337 during office hours.
Works are expected to continue until the 3rd of February 2023 but are weather dependant.
Therefore this LNTM is in force until further notice.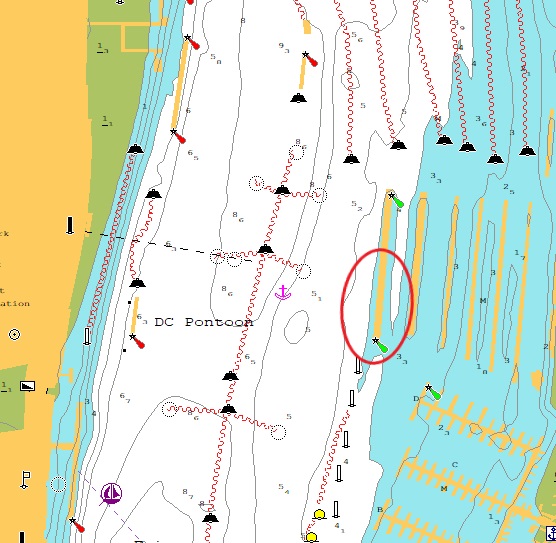 Jack Handley
Assistant HM – Compliance.
Issued 12/01/2023
In force until further notice.
View more port notices