LNTM 23-23 – BRNC Sandquay exclusion area – Reduction in size.
All mariners are advised – This LNTM cancels "LNTM 28-22 – BRNC Sandquay exclusion area"
The structural defects on the Sandquay quay wall have been made safe,  it is now permitted for vessels to pass inshore of and under the Sandquay jetty.
However, Dart Harbour in conjunction with Britannia Royal Naval College advise that areas within 5m their Dolphins (marked on the left of the image below) and Jetty at Sandquay (marked on the right in the image below) are not to be entered until further notice.
Please see the image below.
Jack Handley
Assistant HM – Compliance.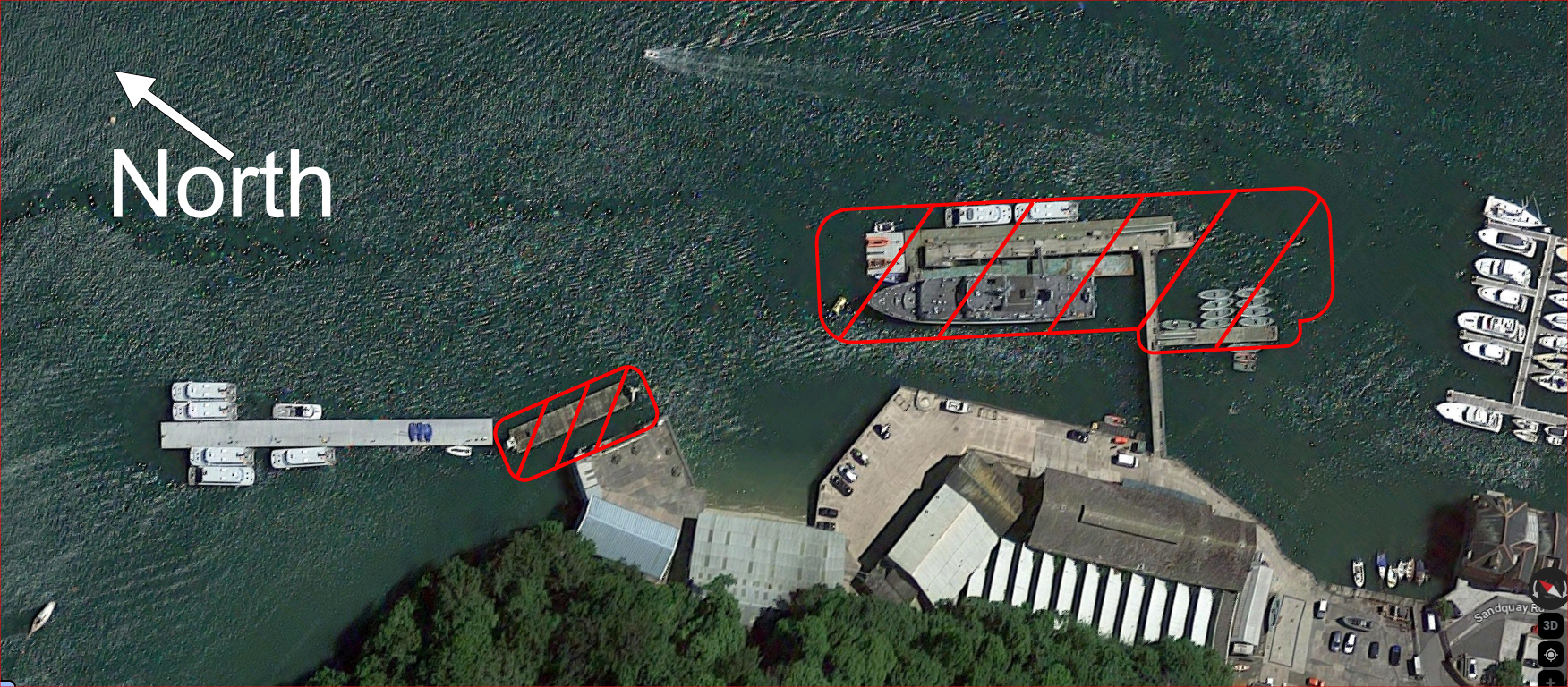 View more port notices